Condition monitoring and downtime monitoring
Ensuring smooth production and process flows
Causes of machine downtime
Cost driver machine downtime
Most machine downtimes have either technical or process/organization-related reasons. Technical malfunctions mainly include electrical or mechanical faults, which are often due to neglected or inadequate maintenance and servicing measures. Proactive maintenance and servicing is cost-intensive and for this reason tends to be neglected. Only when the damage is done, the priority of preventive measures increases.
It is well known that production downtimes cause considerably more financial damage than the costs for maintenance and repair. The VDE, for example, put the cost of a 5-minute production stoppage in the automotive industry at around €100,000 (VDE Dialog, 02/2021). This is where efficient countermeasures can be taken.
Avoidance of machine downtime
Digital condition monitoring via plug & play through retrofit
One way to avoid unplanned machine downtime is to digitize machines, plants and processes in order to continuously record data and thus monitor the machines. Retrofitting is a cost-effective option for retrofitting machines and systems. Age and make hardly play a role here.
During retrofitting, the machines and systems are wirelessly networked by means of sensors in order to collect relevant data in a targeted and continuous manner. The data collected allows conclusions to be drawn in advance about anomalies, wear or other events. In terms of predictive maintenance and servicing, downtimes can be proactively counteracted.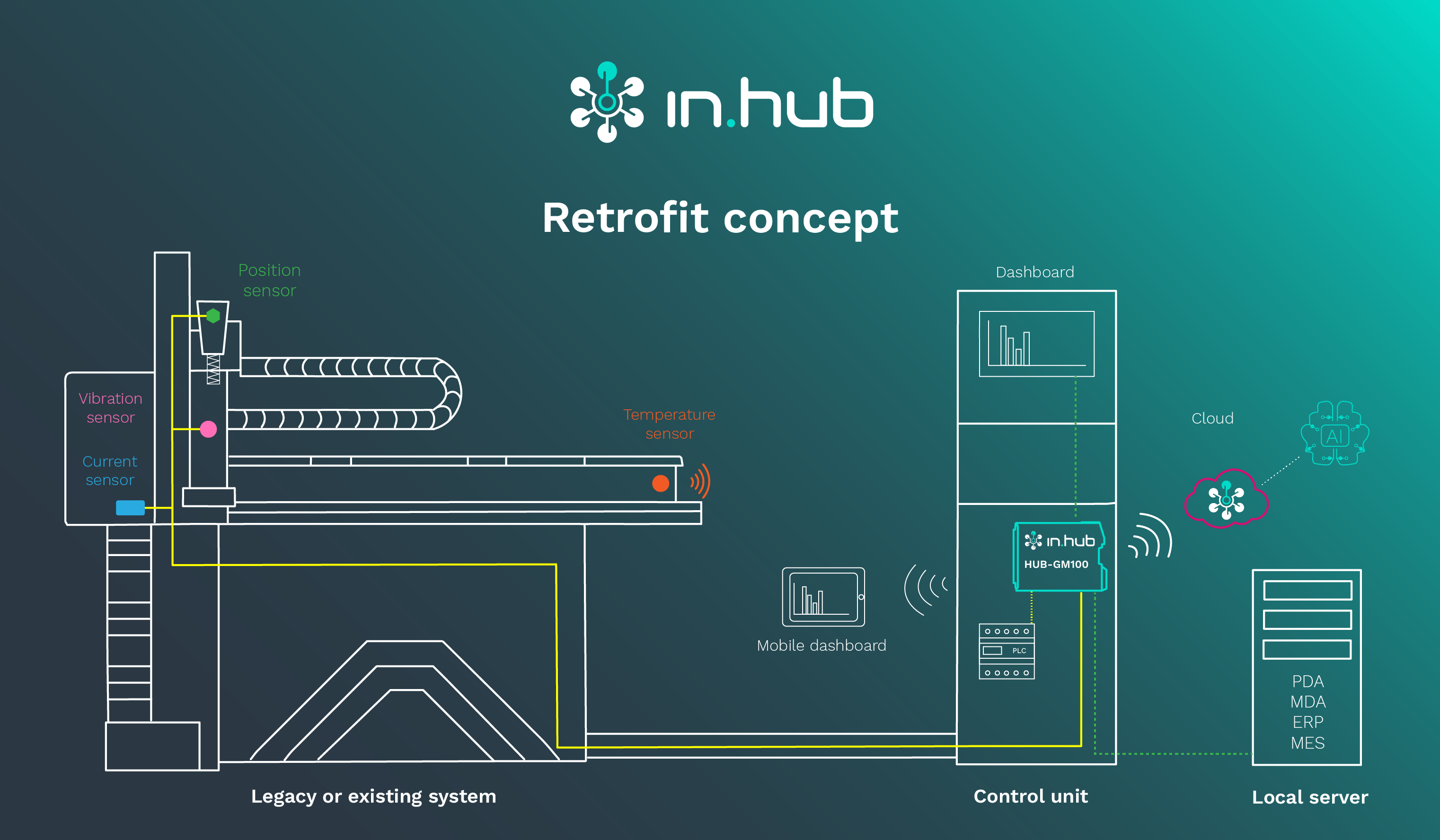 Suitable products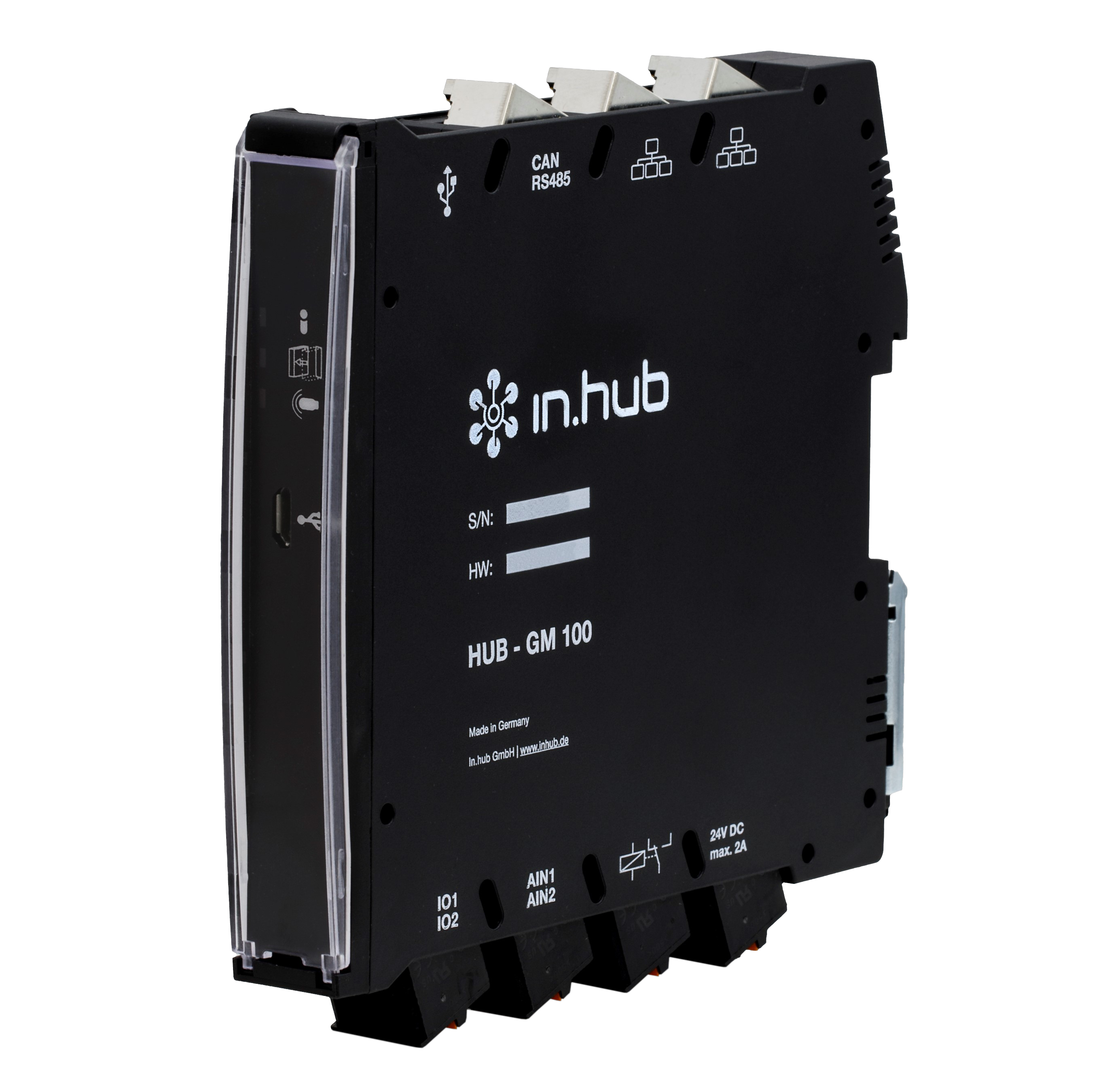 IoT gateway
The IoT gateway for data acquisition, processing, analysis and evaluation.
IoT gateway

Software SIINEOS
The Linux-based operating system for IoT applications is already installed on all in.hub devices.
Software SIINEOS

App Madow
Application software for monitoring machine downtime and productive time
App Madow