Current, acoustic & structure-borne sound monitoring in production
Digital upgrade for any production
Predicitive maintenance
Perfectly detect machine conditions with simple measurement signals
Current and vibration measurement are two of the most powerful tools for monitoring machines. With these measured variables, a number of key figures can be determined 24/7 for OEE consideration - regardless of the make or age of the machines.
Plug & play approach of in.hub
Thanks to the SIINEOS operating system, the plug & play capability of all in.hub devices convinces with easy handling, fast implementation and extreme performance.
make it. simple. plug & play.
With our plug & play approach, the sensors can be attached almost anywhere on the equipment and process within minutes.
Thanks to the setup wizard of our SIINEOS operating system, commissioning our devices is as easy as operating a smartphone.
Monitoring is easily integrated into the network and the dashboard can be opened from any browser-enabled device on the company's own network or via VPN.
All data material, such as analyses and raw data, is yours and you can also export it directly or dock it to your systems via an interface.
Andreas Grimmer | Production Director Turck Beierfeld GmbH

Pierre Beer | Managing Partner and CEO of GETT
Suitable products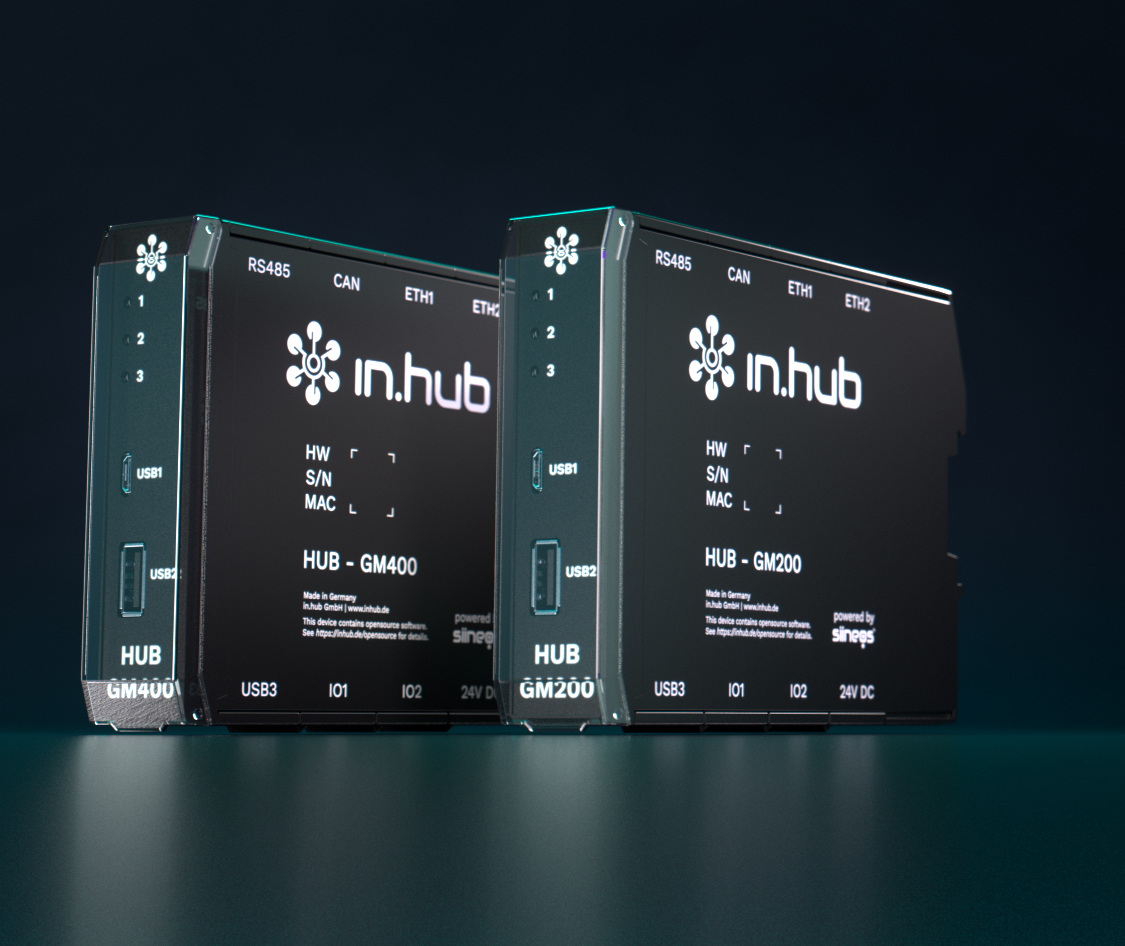 IoT gateways
in.hub IoT gateways for data acquisition, processing, analysis and evaluation.
IoT gateways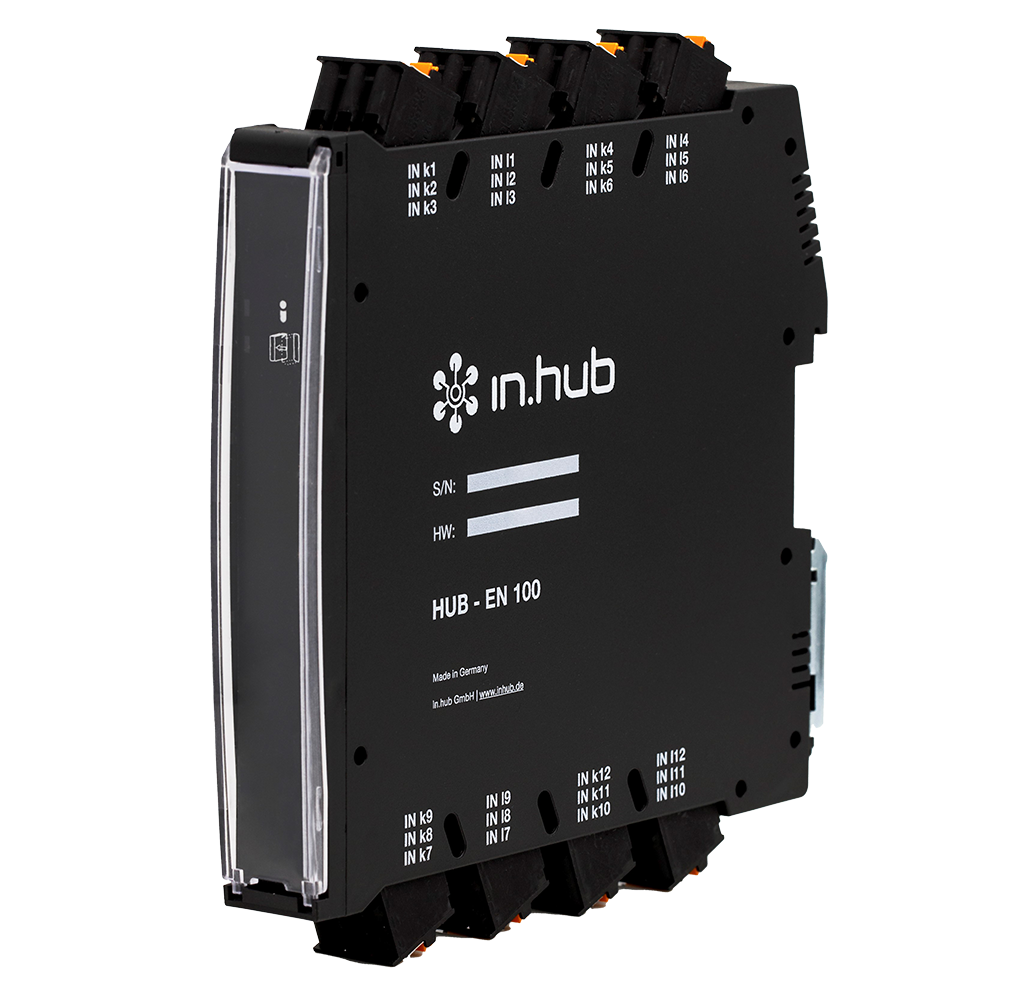 HUB-EN100
The add-on module to quickly and easily monitor current values.
HUB-EN100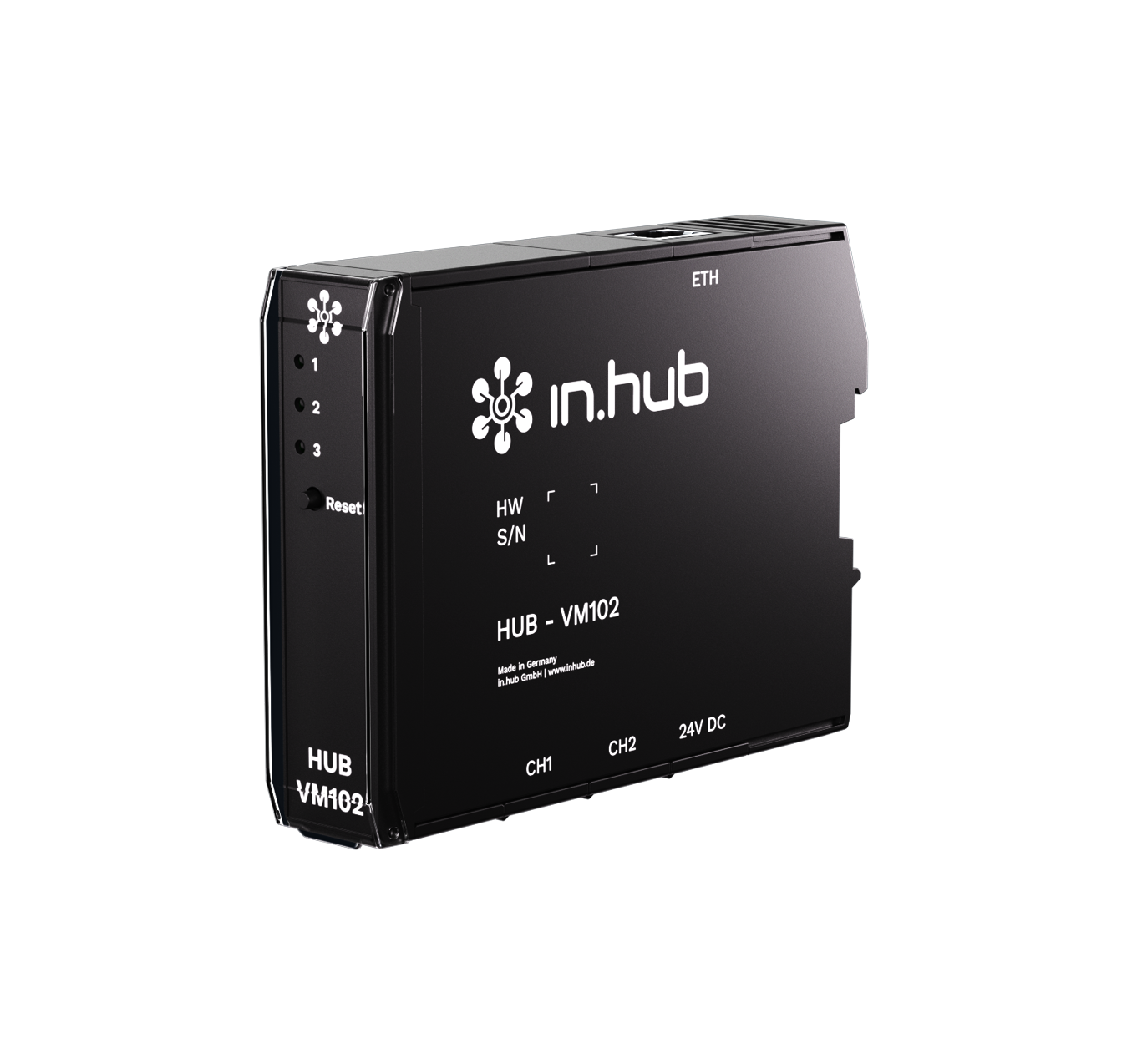 HUB-VM102
2 measuring channels for acoustic or structure-borne sound sensors with up to 48kHz sampling
HUB-VM102